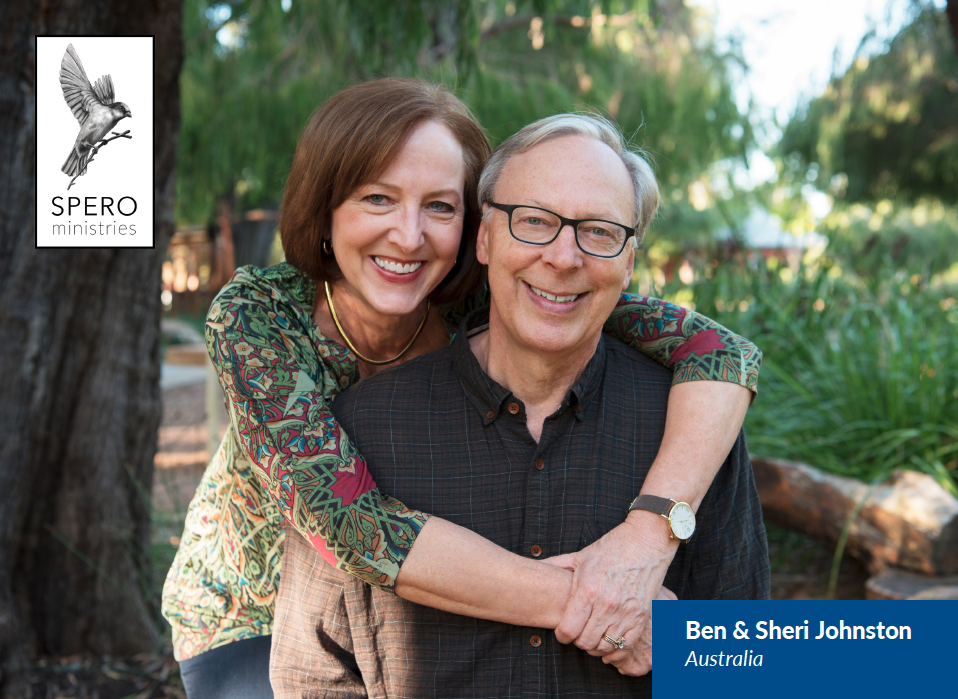 In the 21st century church, many gospel workers are discouraged, disillusioned, and on the brink of burn out.
Spero Ministries (Latin for "I hope") exists to address the needs of pastors and Christian leaders for spiritual care and personalized ministry training. Spero strives to apply the biblical urging that instructs, "And let us consider how we may spur one another on toward love and good deeds" (Heb. 10:24). Martin Luther, the Reformer and pastor, once shared his concern for ministry leaders when he wrote: "Those who take care of souls are worthy of all care" (emphasis mine). Shepherding the shepherds of God's people is essential, but often overlooked. Spero offers hope and encouragement by utilizing a network of mentors and strategic retreats which focus on refreshment, renewal, mentoring, and motivation.
Ben and Sheri Johnston have been serving in local church ministry for over 35 years. Ben has led as the Senior Pastor at Galveston Bible Church (Texas), Grace Presbyterian Church (Peoria, Illinois), and Subiaco Church (Perth, Australia). His many years of shepherding care, preaching, and administration in the local church has given him a passion to come alongside and support younger ministers. Through Spero, many Christian leaders will be encouraged to persevere in ministry and bear much fruit for the glory of God.
For information on how to support Spero Ministries or to simply join the mailing list, please submit your information using the contact form. All information we receive is kept confidential and is not shared with third parties.
Thank you for your support!
- The Spero Team